Follow these steps to create your own Animal Jam player account and start having lots of fun in Jamaa:

- Visit the Animal Jam homepage.

- Click on the Play Now banner in the center of the screen.




- Click the Create An Animal button.




- Choose which animal you would like to be, then click the Next button.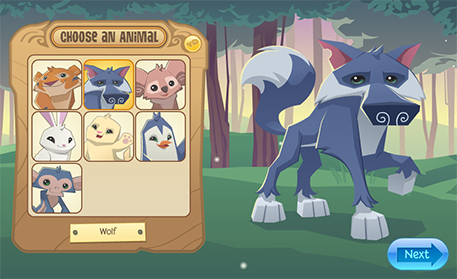 - Choose a fun new name for your animal, then click the Next button.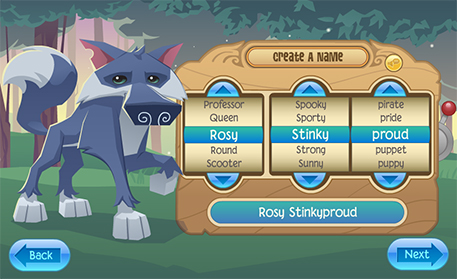 - Fill out all the required information, including your birthday, whether you are a girl or a boy, and your age. Then, type a unique username and password you will remember. This will be your login information each time you play Animal Jam. Then click the Next button.




- Have your parent enter and confirm their email address. Be sure to have your parent enter their email address and not your own, because AJHQ may need to email them about your account.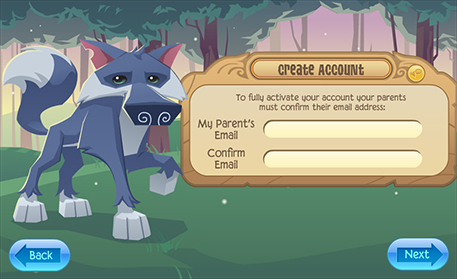 - Read over and agree to the Animal Jam Rules. If every Jammer obeys the rules, Jamaa can stay a fun and safe place.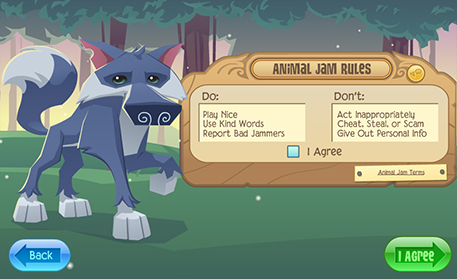 - Click the Play button at the bottom of the screen, and get ready to explore Jamaa!